Amada Lens 2.0″ dia. (US)
US $373.81
Back
Ultra-low absorbing optical lenses that have been specially designed to optimize CO2 laser performance.
| | | | |
| --- | --- | --- | --- |
| Material | Shape | Diameter | Edge Thickness |
| ZnSe | Plano Convex | 2.0″ / 50.8mm | 0.380″ / 9.65mm |
The manufacturer of these lenses is one of the original precision optics companies in the US and is synonymous with advanced optical coating technology, and their headquarters facility is equipped with one of the largest and most advanced in-house thin film coatings operations in the world.
Decades of manufacturing experience coupled with new integrated capabilities result in high quality standards along with an unbeatable cost savings, making this manufacturer a great choice for your CO2 laser optics needs.
Combining the highest quality Zinc Selenide (ZnSe) material and a unique thin film coating formula, refined from years of experience, has lead to the devlepoment of an optimal lens with a low absorption of ≤ 0.13%.
These technical advancements enable peak laser cutting performance and extended life.
In addition to various quality certifications, the manufacturer also offers one of the most comprehensive quality control and environmental testing facilities in the industry and is ISO 9001:2015 certified. Stringent in-house quality control programs for Fabrication, Polishing, Coatings, and Testing ensure the finished component is an industry leading product.
Manufactured in the US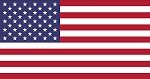 Order 3 or 4 for a 5% discount and free delivery
Order 5 thru 9 for a 10% discount and free delivery
Order 10 or more for a 20% discount and free delivery
Discounts and free delivery applies to any combination of these 2 lenses.

| | |
| --- | --- |
| Focal Length | OEM Part # |
| 5.0″ inch | 81140307 |
| 7.5″ inch | 81140186 |